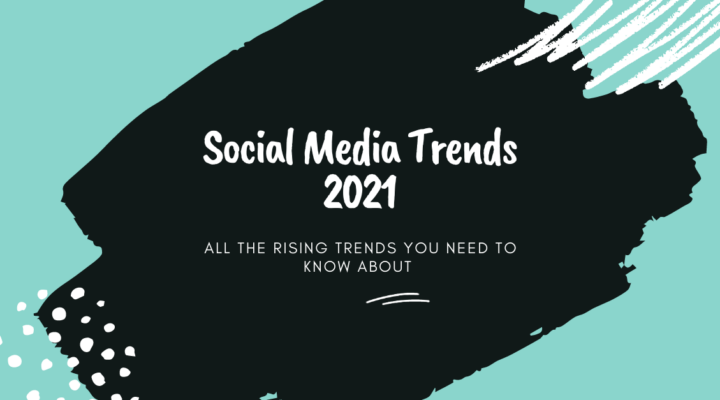 Social Media Trends 2021
The way people communicate with each other is constantly changing. This year, the Covid-19 crisis seems to have been a major driver of this rapid (further-) development. This makes it all the more important to keep an eye on future trends in addition to known and existing marketing strategies. Only those who adapt to consumer behaviour and have a presence in the right place can reach potential customers in the long term and generate sustained leads. In view of this, I would like to share with you in this article the social media trends and developments which will be on the rise next year.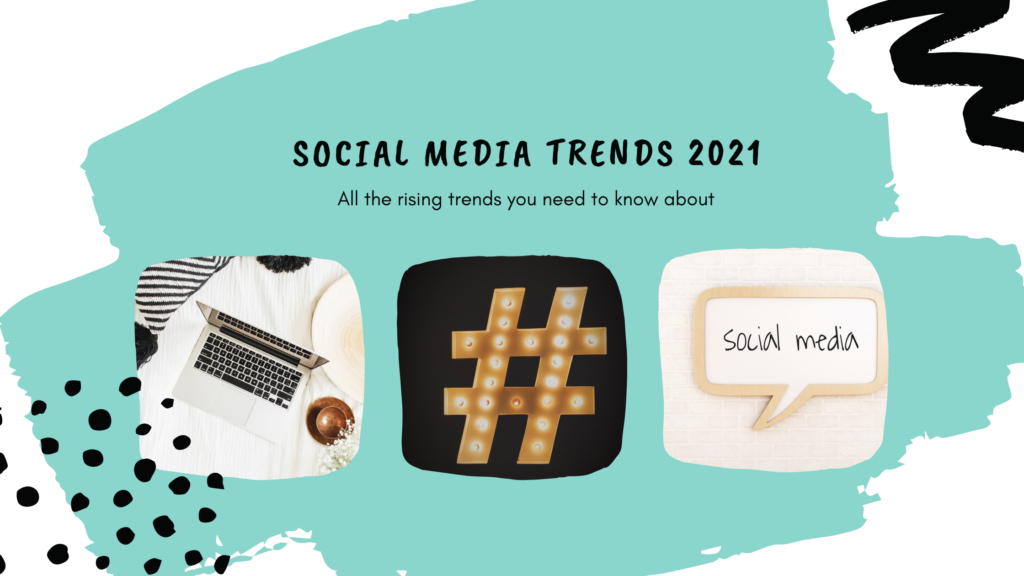 1. Artificial Intelligence (AI)
Artificial Intelligence is relevant as never before and continues to be on the high rise in the list of the upcoming social media trends. Social media marketing focuses particularly on data that is collected along the customer journey and is optimised and automated accordingly. In all these processes, important consumer behaviour and search patterns can be identified, which helps to better understand visitors and customer demands.
Customers are constantly looking for contact: Whether it is the Facebook page, the Instagram channel or the company website. A quick response from the company is extremely important. Ignoring customer enquiries risks damaging the company's image in the long haul.
Many companies have now moved closer to chatbot technology – and the trend is rising. The automated answering of customer questions not only reduces support costs, but can also provide a decisive competitive advantage. Conversational marketing calls the method by which chat bots, social messaging, phone calls etc. can be used to provide customers with information. Customers can be motivated by conversations and stable relationships can be established through personalised content.
2. Video marketing
Nowadays, videos are mostly only consumed online, mainly due to changing consumer behaviour. A massive increase in online videos and the associated popularity is already more than noticeable. It is therefore hardly surprising that advertising budgets are also increasingly shifting from television to the web. The main advantage of this is that scattering losses are reduced to a minimum and important key performance indicators can be identified.
There is hardly a better format that can communicate corporate values and brand identity as authentically and sustainably as the use of video. With well-produced videos, customers can be reached on an emotional level. At the same time, they increase customer loyalty. When it comes to virality, special attention should be paid to shorter video formats, such as those found primarily on TikTok.
3. Shoppable posts
Instagram introduced the shopping function in 2018, completing the omnipresent influencer marketing. The use of the shopping function has great potential for e-commerce. Considering that almost 90% of all Instagram users follow at least one company profile, there is an enormous opportunity that should not be underestimated, especially in the B2C area. With the checkout function, which was added later, purchases can now be made directly on Instagram without having to leave the social network. In the meantime, Facebook and Pinterest have also followed this example.
This means that the entire purchase process can be handled via the respective social network. While the obstacle for users is weakening, on the other hand, the number of purchases made by companies is increasing significantly. This certainly belongs to one of the social media trends which will change the buying experience in the upcoming years for sure.
4. Remixing is the new user-generated content
Hardly anything is more effective than the opinion and feedback of other customers. No matter whether reviews, pictures or an honest video – user- Generated Content is highly valued. The enormous relevance is shown, for example, on Amazon, where customer reviews have a considerable influence on the purchase decision.
The authentic character of the UGC allows companies to get closer to their target group and build trust. Since the rise of influencer marketing, user- generated content has become an integral part of a holistic marketing strategy in many companies. Detached from corporate guidelines, the brand seems more tangible, more authentic and develops into an experience that people talk about.
User-generated content is therefore nothing new, but the way it is created and shared is new. Remixing is the name of the new trend that will continue to grow in 2021. Brands want to address new target groups and create additional content that stands out from the crowd. Especially through platforms like TikTok and Instagram Reels this trend is on the rise. It is considered a new art to use existing formats, templates or ideas and to create them in a new in order to express one's own ideas and personality.
5. Podcasts
Audio is becoming increasingly popular – especially podcasts! Both the number of users and the number of offerings are constantly increasing. It is therefore certain that the audio format will also play an important role in marketing in 2021. From casual conversations to high-quality career tips, podcasts already cover a wide range of topics and areas. This means that even complicated topics can be communicated in an understandable way, especially in a casual form.
The advantage of audio is obvious: Compared to other formats, the visual part is not necessary and can therefore be integrated even more flexibly into everyday life. Since Google now also displays podcasts in the search results, they can be found even better and faster.
Despite the simple production process, podcast producers should still come up with high-quality content and take a professional approach. This is the way to get the most out of this one of the social media trends.
6.Memes
Memes are the new emojis, the new GIFS. The latest trend is to communicate with memes, which are spreading out rapidly and steadily on the web. However, not every kind of meme is meant cute or positive. They are also used to manipulate the way of thinking within the social media community. So in 2021, you need to be careful to protect your brand from memes.
7. Nostalgia marketing
Due to the current Covid-19 crisis, the absolute social media trend in 2021 "nostalgia marketing" has been booming again since the economic crisis of the 1920s and the great recession of the late 2000s. In times of uncertainty and economic downturn, the basic mood is increasingly one of wanting to remember happier times in order to distract from the current situation. The positive emotions associated with the "good old times" will give your brand or company a sentimental boost.
8. Digital fake news
The pandemic has rapidly raised the issue of misinformation. Of course, our society faces an uncertain future and is therefore even more in search of accurate content. This provides a major target for fake news, which became even more widespread during the Covid-19 crisis. One should not forget that misinformation can quickly lead to dramatic decisions. Therefore, companies and their social media channels should focus all the more on the authenticity of content in 2021.
9. The costumer is king
The saying "the customer is king" is being revived is gaining importance in social networks. Those who want to be successful in 2021 must make the consumer the centre of their marketing strategy. Companies and their social media platforms should focus more on community building, audience intelligence and social listening. Above all, however, do good research to fully understand the motivations and needs of your customers and thus be able to take decisive action.