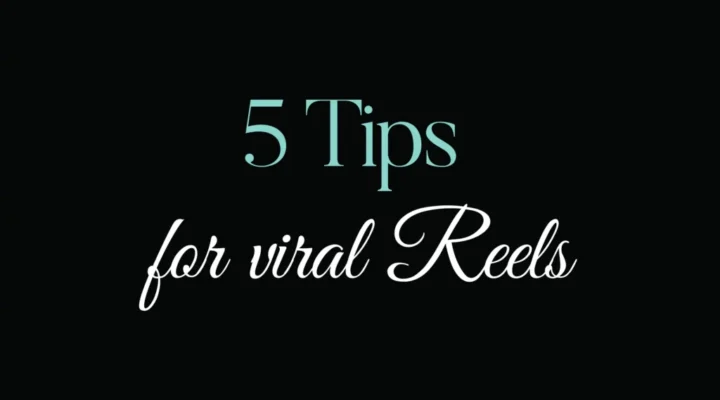 Instagram Reels: 5 Tips for viral Reels
Instagram Reels are THE trending format on Instagram. Why? Simply because these short, dynamic videos are Facebook's answer to TikTok. It means for you that Instagram itself is pushing this format very hard and rewards accounts that use the new feature with more traffic. So you can get more reach very quickly. But not every Reel goes viral! In this blog post, we'll show you our top 5 tips on how your reels can go viral!
What are Instagram Reels?
Instagram Reels are short videos of 15-60 seconds that you can easily create on Instagram and then share with your friends and other users. Via the Explore page, Reels are then being shared with the entire Instagram community via the Explore page, which also gives you the chance to get a wider reach. In general, the Reel Explore tab gives you the opportunity to reach new audiences all over the world.
Why you should definitely use Reels!
If you don't use Reels yet, we can only recommend it, because Reels last much longer than an IG post, which is usually only visible virally for 2 days. Reels, on the other hand, will be played out for at least 2 weeks and you'll get about 3-4x more views than with a normal feed post.
Viral Reels: 5 Tips to boost your Reels
Instagram Reels Tips 1: It's all about the right sound!
The first step to social media success is to know what's popular and how you can make use of it. Popular content has a lot of marketing potential on social media, and this currently includes trending sounds. For each Reel, you can easily choose a sound on Instagram. The most important thing is that the sound is currently trending and that the music title matches the sound. Furthermore, you should make sure that the selected sound has not been used too often in order to generate the greatest possible reach. Tips, tricks, and behind-the-scenes videos are gladly seen with a suitable sound!
Instagram Reels Tip 2: Creativity is needed!
The same applies to Reels: without good content, you will achieve almost no reach… Creativity is essential for the creation of Reels. It is important to attract the user's attention already in the first seconds. Be it with a special place, a curious action, or with a text at the beginning. Convince the user with your content, so there is no reason to swipe further! Especially Reels that show behind-the-scene shots, tips, and tricks, or your own opinion are well received by the Instagram community.
Instagram Reels Tip 3: Don't forget hashtags!
Many tutorials recommend using 30 hashtags for Reels. However, we've had different experiences and realized that less can be more when it comes to hashtags. It's often not worth it to use hashtags that have no direct relation to your video. That's why it's important to take a look at recent viral Reels. It is noticeable that most of the top reels use hashtags that match the content.
Instagram Reels Tip 4: The thumbnail design!
An individual thumbnail is your chance to attract users' attention even before they start watching the reel. There are two ways to do this. The first way is to create your own cover. For this, we recommend the design tool Canva. With Canva you can easily create custom covers. If your Reels are displayed with a clear thumbnail on the home feed, users are more likely to click on them. Of course, it is also possible that the cover image is not displayed, so we recommend (as a small tip) briefly showing the cover image at the beginning of your Reel to show the users the topic in advance.
Instagram Reels Tip 5: Include subtitles!
Many users do not turn on the sound when watching a video. Therefore, you should try to record what is happening in the video with short descriptions. But, here you should note that the text should be visible in 4:5 format. Because if you also share your Reel in the feed, it will not be shown in 6:19 format, but only in 4:5 format.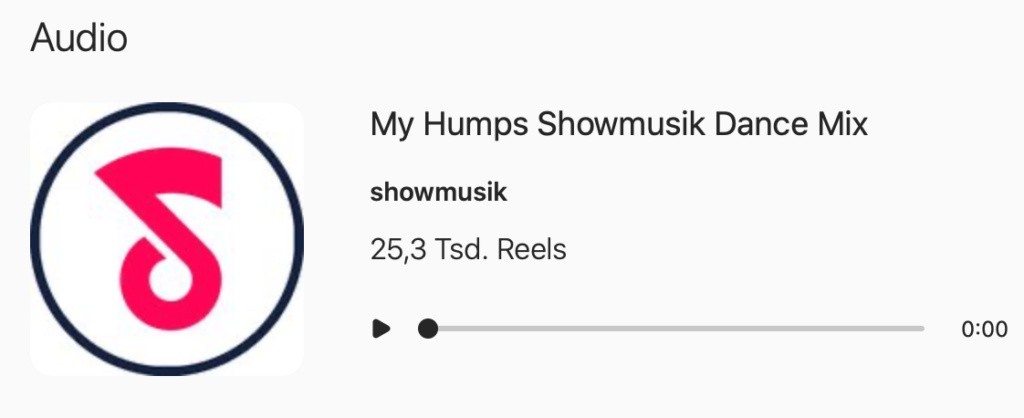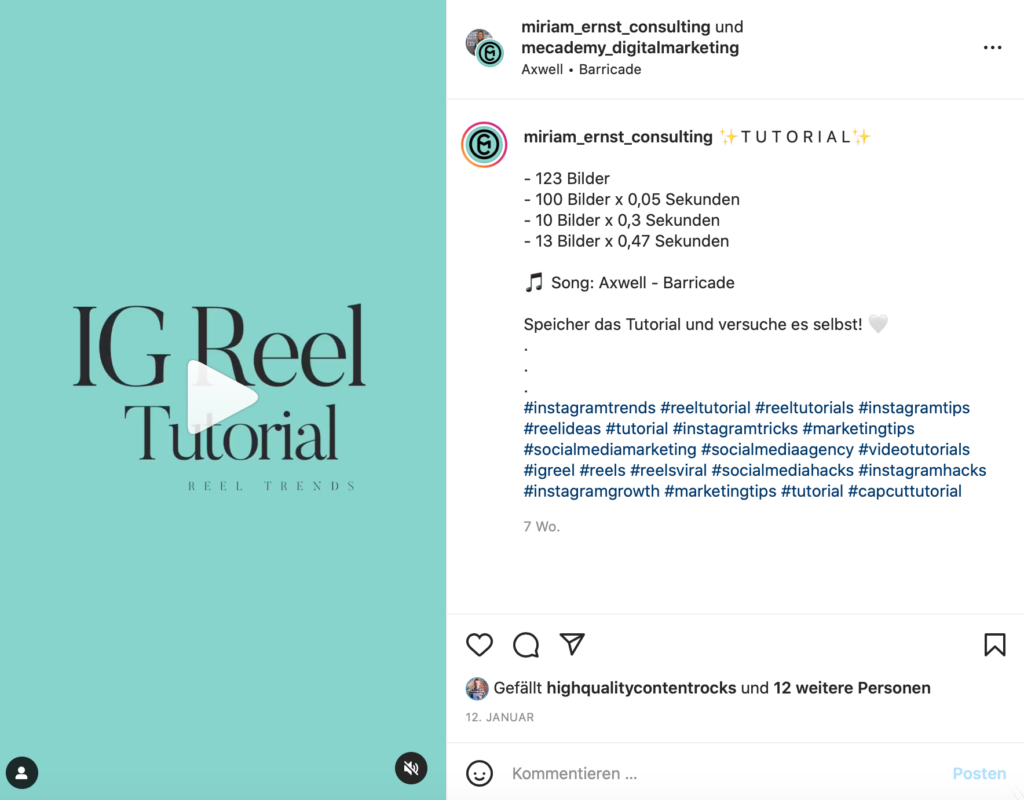 Our conclusion about Instagram Reels:
With Instagram Reels, there are many more factors that can help you go viral. However, these tips will greatly increase your chances of making well-clicked videos. Overall, the key with Instagram Reels is to stay on top of the trends, try as much as you can, and most importantly, post continuously. That way you can get the most out of your Reels and who knows, maybe we'll be able to see your viral reel very soon.
We hope we could give you some hints with our tips. Please leave us a comment if these tips helped you and feel free to follow us on Instagram and LinkedIn. Or visit the news section on our website to make sure you don't miss anything.